Opioid Dependency
Patients are almost always pleasantly surprised at how fast and well Suboxone works to replace even large numbers of pain pills.
Dr. Kidd and his team medically manage patients with Suboxone, which is prescribed to help patients get off addictive pain medications such as hydrocodone (vicodin/percocet/norco), oxycodone (oxycontin), and methadone. Suboxone is also highly effective in treating Heroin dependence as well. Suboxone treatment allows patients to regain control, continue working, going to school and leading normal lives. Patients are often started on Suboxone at their first visit, when deemed medically appropriate.
We also provide counseling sessions to work on coping skills and other issues which are common to people in recovery from addiction. These individual and family sessions are vital to a patient's quality recovery plan. 12 step recovery programs are an integral extension to the total recovery experience.
As the patient progresses in treatment, a long-term treatment plan is developed taking into account patient needs and desires. Some people will chose to remain on a maintenance dose of Suboxone after the initial treatment period and begin the discontinuation process later. The goal for each patient is always to be drug free and working an active recovery program.
After Suboxone treatment, naltrexone (in pill or injection form) is often used to prevent relapse.
What are Opioids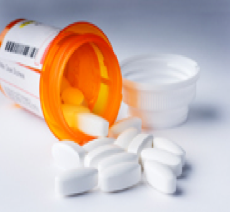 For people in pain, opioids can be effective medicines for pain relief. For some, however, opioid dependence can be an unintended side effect of prescribed pain treatment.
Opioids are drugs that have the same effect on the body as opium. Some opioids are made directly from opium (for example, morphine, codeine, and heroin). Other opioids are manufactured to be chemically similar to opium (for example, the pain medications oxycodone, hydrocodone, and fentanyl, with brand names such as OxyContin®, Vicodin®, Percocet®, and Actiq®).
National Problem
The disease of opioid abuse and dependence is a hidden epidemic in the United States. While heroin use remains relatively constant at around 1.5 million individuals, an emerging trend has been the misuse of, and resulting addiction to, prescription opioids. In fact, addiction to prescription opioids is now more prevalent than addiction to heroin. According to the 2003 National Survey on Drug Use and Health, approximately 4.7 million teenagers and adults currently use prescription painkillers for nonmedical purposes.
We're Here To Help Manage Your Pain